Passenger Chartering, Pleasure Flights, Aerial Work, Cargo Transportation

ELIMAST Helicopter Service

Discover the beauty of Val Camonica, Lake Iseo, Franciacorta and Adamello

Continue

Lake Iseo and Sebino Helicopter Tour

Lake Iseo & Sebino Tour

Discover the beauty of Lake Iseo and Sebino by helicopter with the ELIMAST Tour!

Continue

ELIMAST brings you the latest frontier of adrenaline sports to the fullest!

ELIMAST Helicopter Experience

Helicopter for ELISKI and ELIBIKE, to live a day full of emotions and an unforgettable experience.

Continue
helisuperficie
Darfo N. 45°.52.37' E. 10°.10,23

Tonale N. 46°.15.11' E. 10°.34,09
ELIMAST S.r.l.
Via Bontempi 16, 25047 Darfo B. T. (Brescia) Italy
Phone
(+39) 0364.598881
RADIO FREQUENCY
130,00 FM
ELIMAST Helicopter Service
Elimast S.r.l. is an aeronautical company in Brescia that offers competitive helicopter Aerial Work Services, Passenger Chartering, Pleasure Flights, Aerial Work, Cargo Transportation. We are pioneers for Pleasure Flight for discover the beauty of Val Camonica, Lake Iseo, Adamello, Franciacorta and Lake Garda.
We operate mainly in Lombardy and adjacent areas:
Val Camonica, Lake Iseo, Franciacorta, Adamello, Brescia, Bergamo, Verona, Lecco, Como, Sondrio, Trentino Alto Adige, Lombardy, Italy
---
Elimast s.r.l. offers Aerial Work services (flights, observation, aerial filming for cinema and television, load lifting, aerial spraying, air surveys for environment purposes) as well as Public Transport services (chartering, pleasure flights and quick… Continue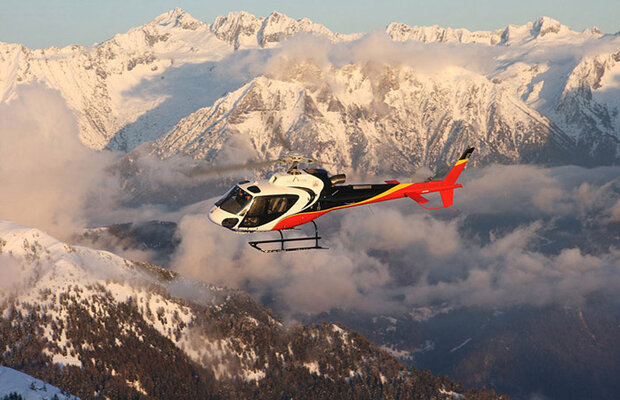 Pleasure Flight
Helicopter Service
ELIMAST Experience
Helicopter Service
Passenger Chartering
Helicopter Service
Cargo Transportation and Load Lifting
Helicopter Service
Aerial Work
Helicopter Service
Aerial Filming
Helicopter Service
Try for once the emotion of changing points of view! From flights over unique locations such as Terme di Boario, Val Camonica, Lake Iseo, Franciacorta, Adamello and Lake Garda, to comfortable transfers to Northern Italy's ski resorts. Elimast is available… Continue